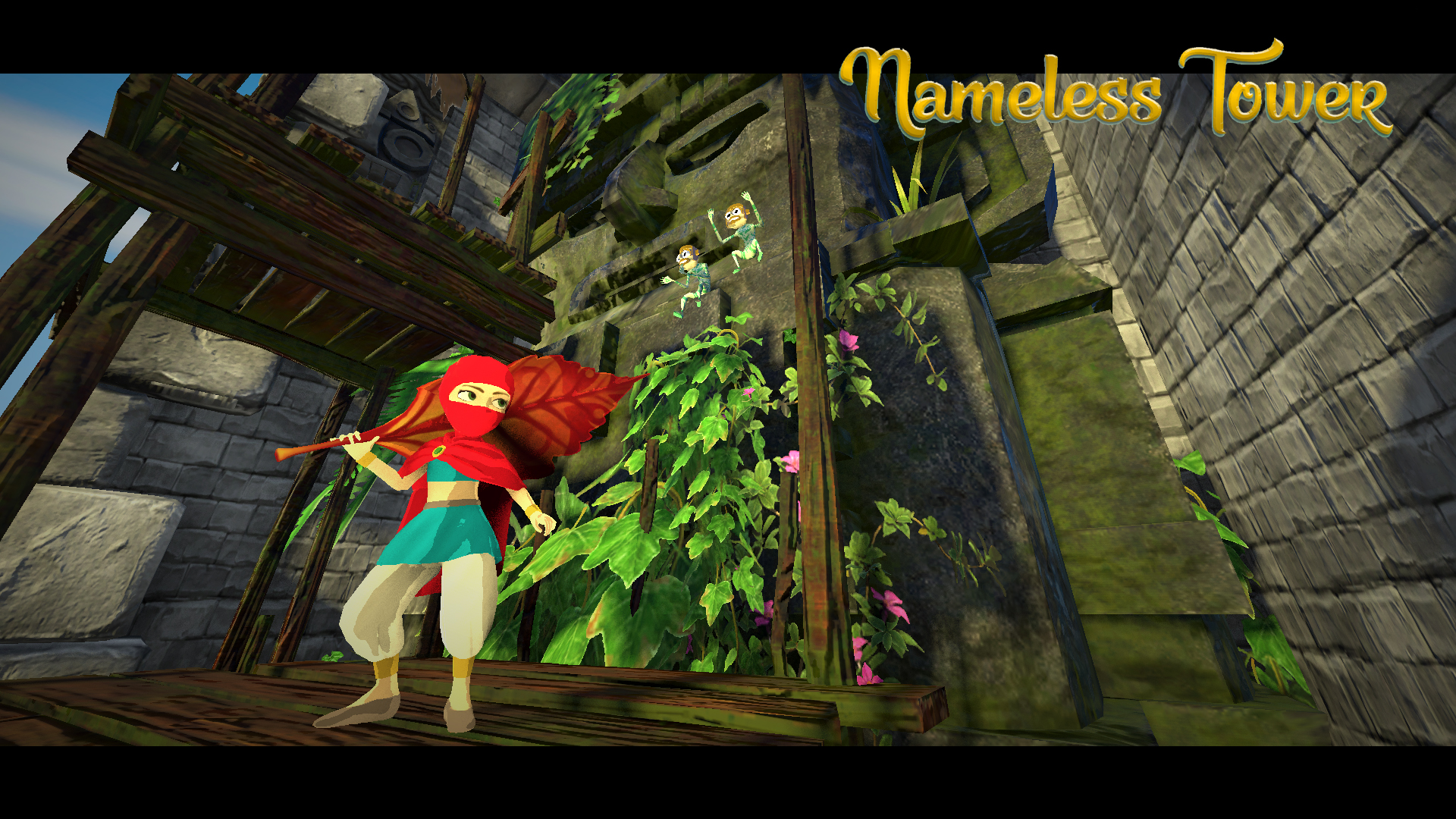 Nameless Tower
A downloadable game for Windows
Nameless Tower is a short 2.5D platform game developed by a group of students from different nationalities with a custom engine as the final project of the Master in Creation of Video Games from Universitat Pompeu Fabra (UPF).
Controls
AD - Move the player
WS - Look Up/Down
Space - Jump
Left Shift - Dash
E - Windstrike (You can open doors and activate switches with the power of the wind)
Right Click (on the air) - Omnidash
W - Glide
K - Kill Yourself (Useful if you get stuck)
Install instructions
In the Bin folder, execute the file NamelessTower.exe. You can find graphics configuration on the options menu.
Comments
Log in with itch.io to leave a comment.
Hey Devs, I had a play and did a video. Graphically it's grast and I enjoyed playing even though there are a couple of bugs. The character randomly diseapered and I couldn't work out how to operate the switches but I got so far into the game and posted the video for you guys.
If you have time could you have a look as I would really like to get to the end of the tower or rather the top lol
wobblyfootgamer
Hey WobblyFootGamer!
We have posted the controls here on the information box (You can see them also in the options menu inside the game). If you press "E" the character will perform a windstrike, and you will be able to open doors, activate switches and solve puzzles. Tip: when you perform an omnidash, you are also performing a windstrike on the opposite direction of the player movement. If in the future you need to glide, use W ;)
Thanks for playing!

Thanks for the reply,
I did read the instructions and use the key combinations and this video is from my second play. On my first play I got stuck at the first switch but I will gladly play Nameless Tower again. You guys have done a great job so it could be that my crappy keyboard just doesn't have the balls to play.
I'll have a third play tomorrow on my main box and record it but overall, you've done a great job.
Thanks
wobblyfootgamer